Whatever the weather, sun, rain or snow, we do have some amazing scenery to explore here in the UK. When you're out enjoying fresh air and open spaces, how often have you wished you could capture those views and the light to lift your spirits again once you're back at work? Do your photographs never quite live up to expectations?
So why not treat yourself or your other half to a different day out – a photography landscape workshop in the area you'll be staying and take home some classic shots of the area.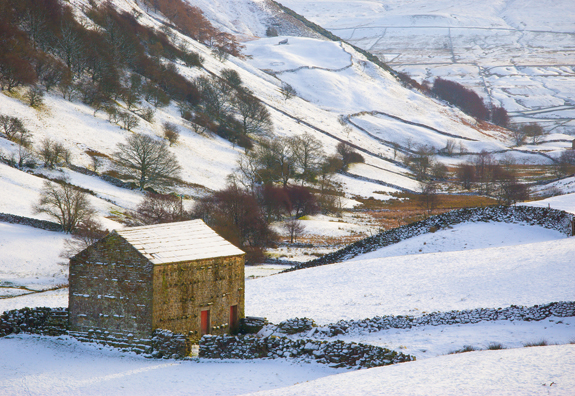 IMAGINE, investing just one day in a fabulous location such as the Yorkshire Dales, to learn those techniques that you would normally learn in a year.
IMAGINE; being able to fast track your technique in a day.
IMAGINE; feeling confident enough at the end of the day to produce images that could go into those magazines or simply going home with a shot you will be able to print and proudly hang on your wall.
Next time you are planning a trip to digitally detox in the North Yorkshire countryside, book in a day with photographer, Dorcas Eatch. Learn a little more about your DSLR camera and how to capture stunning landscapes at their best in just one day!
Here's how she can get you started on the road to great images . . . .
How to take consistently good photos
I run day workshops in the Yorkshire Dales specialising in landscape and outdoor photography and can show you how to take consistently good photos every time. Courses are either 'one to ones' or up to 4 guests.
It is a full day as we generally visit a waterfall to experiment with slow shutter speeds, to create the lovely soft flowing water shots and the general landscape for landscape technique.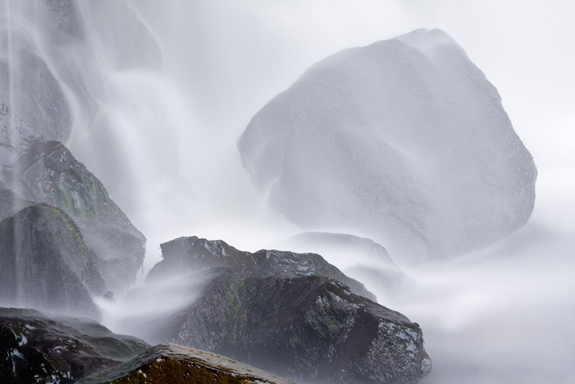 And I can take you to locations that offer the best opportunities to practice!
I have been running workshop in Scotland, Lindisfarne, Isle of Skye, Torridon, Yorkshire Dales, Malham and Swaledale for over 7 years now, so I know these areas pretty well.
The weather, angle of the light and time of year will determine where each workshop starts. In the Dales for example, quite often one dale will have 'the weather' while just round the corner over the next hill the next dale will have 'the light'.
The Swaledale meadows gild the valleys dotted with stone barns and stone walls. So quiet and yet so noisy with the rolling calls of curlews, the piping of oystercatchers and the strange roding of the Snipe. No mobile phones to disturb your zen moments with you, your camera and the rocks, water, meadows and inspiration.
Or what about Malham, in the western reaches of the Yorkshire Dales? Surrounded by some of the most dramatic landscapes that provide the photographer with many opportunities for stunning images, from the wide vistas to intimate details.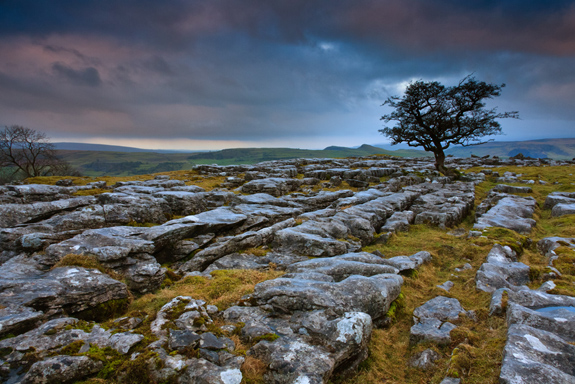 Just not technically minded?
When I was learning there were just some things I couldn't get into my head, that aperture/numbers thingy and I had to ask to tell me slowly, tell me again and again until I got it. That's why I keep technical explanations as simple as I can and why I know you might not get it first time, so I will try another angle. By the end of the day I hope you're there! That's also why you get notes after the day, to remind and consolidate and I'm always there at the end of an email, phone, or text.
Whatever your experience subjects covered will include:
Setting the correct exposure
White Balance and ISO
Metering Modes
RAW vs JPEG
Depth of Fields
How to read a histogram
Composition and the Rule of Thirds
Use of ND and ND Graduated Filters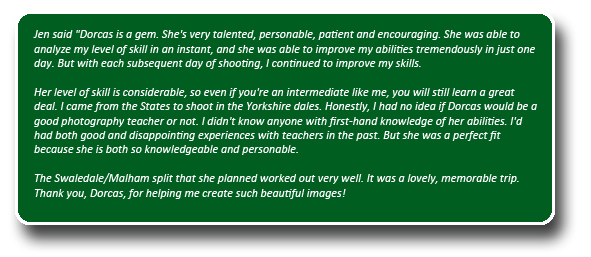 IMAGINE . . . . In just ONE day . . . . .
You will capture moments that will be around for ever and ever.
You'll see that problem solving with lots of practice in the field, creates a solid photography technique for the rest of your photography days. The key to these workshops is giving you time.
Aperture, exposure, composition, ND and ND graduated filters and much more are explained throughout the day in simple, non-teccie speak.
A maximum of 4 guests, so you can benefit from maximum individual attention, while we explore the Yorkshire Dales countryside epitomised by 'Emmerdale' and 'The Dales'
Tell me what you want to learn and it will be built into the workshop if possible.
Locations are a priority not classrooms.
It's your day as well to relax, chat, have fun, take great photos with like-minded people.
I do process images but as little as possible and very rarely use HDR.
Remember every Professional Photographer was once an Amateur and every Amateur was once a Beginner. Start your journey today with Dorcas!
Current courses:
Malham Day Workshops
Swaledale Day Workshops based around Keld
Yorkshire Dales Waterfalls Workshops based around Hawes
Swaledale Waterfalls Workshops based around Keld
Flamborough Sunrise Workshop
Lindisfarne Sunrise Workshop
I'm Dorcas, on 07530850198, and fotodayz@googlemail.com .
Get in touch and I'll phone you back for a chat on what you're looking for.
Don't forget to let me know you found me on Direct Holiday Cottages!
Workshop dates may be flexible as long as it doesn't clash with other bookings. The day workshops start at £115 which will include breakfast/lunch at a local cafe/pub, all parking tickets and refreshments.
For more information and current dates of courses please look at my website: www.fotodayz.co.uk
If you're planning on booking a photography workshop with Dorcas and need a place to stay or would simply like to explore more of the UK, you can find a selection of  holiday homes available to book directly with owner on Direct Holiday Cottages www.directholidaycottages.com
Own your own holiday home? Contact Sarah or Tracy to find out how to advertise on Direct Holiday Cottages.  T: +44 (0)333 2400 797    E: info@directvillasuk.com