Your holiday home is one in a million. Or should I say one amongst a million… of other UK holiday rental properties marketed on the internet. I have no doubt that your holiday rental is unique and you have worked hard to create a home-from-home experience, but if you want enquiries to convert to real bookings, there's a few things you need to do, to make your property be that 'one' in a million potential clients want to book.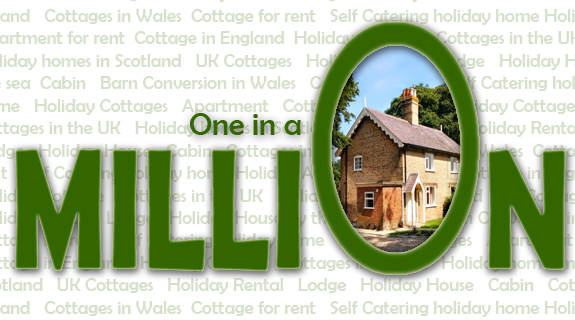 Standing out from the crowd
Google's Five Stages of Travel suggests that travellers go through dreaming, planning, booking, experiencing and sharing stages, during their holiday cycle. Most travellers will be at the planning stage when they start to seek out accommodation. They will have already chosen the destination and are now looking for a place to stay. And to find the ideal place to lay their 'sun' hat, they're looking at an average of four websites and tens, if not hundreds, of properties, before they make their short list.
So, at this point you'll need to make your property stand out from the other properties located in the same location. To do that you're going to need a description with 'Wow factor' and high quality photos. The description you publish should resonate everything they are looking to experience on their holiday. It's not just about a place to lay their head every night, they want to hear about what to do in your local area, attractions, sports and gastronomy. They want to know you've got it all.
Your description should also be written in a personal style. Welcome them in as a proud owner and use expressions, such as: "you'll love our winter covered terrace for sunset drinks," "we love the views across the valley, especially in springtime with all the flowers blooming," or "you'll discover some of the best Cotswold walking routes right here on our doorstep".  Here you're expressing your love for the property; at the same time drawing your guests in, making them feel as if they were already there enjoying your home comforts.
The description should be accompanied by good quality photos that sum up the overall experience of a stay in your holiday rental. You might want to change the photos to match the season i.e. dress your house up for Christmas, show the local Easter parade, or Spring flowers blossoming. All these touches will go a long way to making your holiday rental stand out, and onto their short list.
Be prompt, or miss out
Once you've received an enquiry it's vital you reply promptly. The average guest will be searching across several different sites and may contact up to 15 to 20 properties before they make a final decision. So it's essential you reply promptly to every enquiry you receive. You want to engage all potential clients in conversation, before they get a chance to speak to other owners.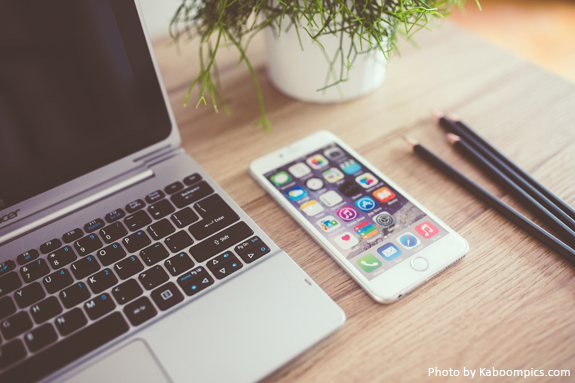 Try to reply within three hours and an absolute maximum of 24 hours. Checking your emails regularly is a good tip – try once in the morning, afternoon and evening, as statistics show that responding to an enquiry within the hour is seven times more likely to convert. So don't dilly dally if you want to convert more bookings.
You don't want to bombard them with information on the first contact, deliver just enough to spark their interest in your holiday rental over and above others. You should have prepared (ready to personalize and send out) a boilerplate template response, which includes information such as your name, contact details, the property details and chosen date availability.
Be welcoming and thank them for considering your holiday cottage as accommodation. And don't forget to personalize that template, as there's nothing more irritating than receiving a response addressed to the last enquiry name before you. Or that is just a standard response i.e. Thank you for your enquiry… without any name at all. Potential clients want to know there's a real person behind the holiday rental.
Entice them in
Rather than writing reams of information in the email, I recommend you create a document (in PDF format) that covers all of the information they need to make their decision. This will be your 'insider's guide' to your holiday home and the local area, include your personal recommendations on activities, restaurants and shops.
Once you have made your first contact, and in the cases where you don't receive a response, leave 24-48 hours and then follow-up. Ask if they need any further assistance or information about your holiday rental. Once you have initiated a conversation, you can start to ask them about their preferences. Questions such as "will you be coming with children," or "what do you like to do whilst on holiday", will get them talking about themselves and shows your interest in them.
Pick up the phone
Always offer to phone the client to discuss the booking. They might not take you up on your offer, but in this day and age, with internet fraud highlighted in national press, it will give your UK holiday rental better credibility.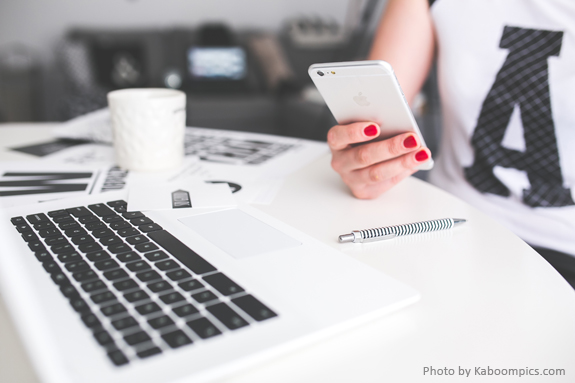 Staying in touch
The more you find out about your potential guests, the more you can engage with them for future bookings. If you don't get this booking, ask if they are interested in receiving special seasonal offers. If you can't fulfil on the dates they are interested in, offer alternative dates, or the holiday rental of a friend in the local area. That way, they will remember your helpfulness for when they next return on holiday.
If you are using social media to promote your holiday rental, suggest they connect with you to keep abreast of offers and events coming up in your local region. That way you keep the communication line open.
Finally, remember that accommodation choice is a personal decision. They won't always choose yours. But if you present a welcoming image of your holiday rental in the UK and are personal and honest in your communication, they won't forget you.
Written by Louise Brace of RentalTonic (www.rentaltonic.com). Working with holiday home owners to achieve Full Calendars & Happy Guests! Email: louise@rentaltonic.com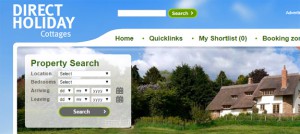 Advertise your holiday home in the UK on
ww.directholidaycottages.com from only £10 per year. Contact info@directvillasuk.com or call Sarah or    Tracy on +44 (0)333 2400 797 for more information.