As a property owner, you want as many renters as possible to know about your property to increase your bookings. Here at Direct Holiday Cottages, we provide owners of various types of properties with a highly flexible, visible and feature filled platform on which to advertise their property and maximize bookings through our online exposure.
We offer various price packages and optional upgrades to advertise holiday cottages and maximize enquiries and bookings. We do all the work from Ad and content creation, marketing your listings on our website and forwarding all the enquiries directly to you. Besides great price packages and first class customer service, we have come up with what we consider to be the top 10 reasons to advertise your holiday cottage to rent on Direct Holiday Cottages.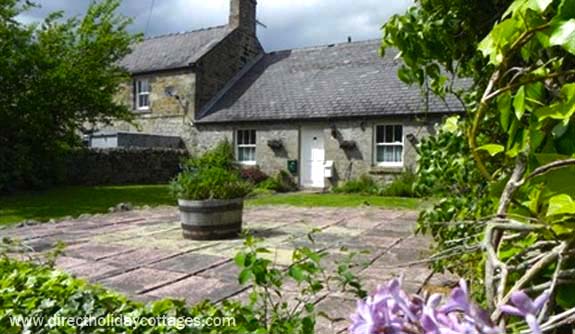 Why advertise your holiday cottage with us.
1. Reduce the cost of advertisement- Advertising any holiday rental property using the traditional methods such as newspaper or magazine adverts, can be expensive. In addition, recent research indicated that people have changed the way they look for products and services in line with advances in technology.  Thanks to its widespread availability and easy access, consumers are more likely to use the internet to look for a holiday home.  For information of our current offers, please contact us.
2. High-quality Ads- We are happy to provide valuable advice in relation to how best to format your listing. This can be in the form of tricks, tips and feedback all aimed at ensuring that your listing  is of the best possible quality and thereby attractive to prospective holiday makers. Alternatively, we too are eager to receive constructive feedback as we also strive to provide the very best in Holiday cottage rentals.
3. Great special offers and extras- You can use our special offer section to advertise special offers and late deals, aimed at providing you with additional ways to fill those last remaining dates on your calendar
4. Content and Ad creation – We appreciate and understand the need to provide owners and property managers of holiday cottages and other U.K based holiday homes with a professional platform from which to market your listings effectively. We can create high quality content relating to your rental property, aimed at highlighting the key selling points and with a view to maximizing the potential of securing those all-important bookings.
5. No commission on bookings- We charge an annual subscription fee and all of the enquiries generated by us are sent direct to you for processing. This provides owners with the maximum control over quotes, ate deals and special offers.
6. Different pricing plans to enhance your listing- We offer a range of optional listing upgrades. These have been designed to increase the exposure throughout our website. All of upgrades can be applied at any time during your subscription and are charged on a pro-rata basis. We also advertise your holiday rental property free of charge via our  Direct Holiday Cottages Facebook page and Twitter feed.
7. Random inclusion on our homepage, free of charge- We will feature your advert on our website  when there is an available slot. To increase your chances of having your advert featured, you can upgrade to one of our three packages available on our website.
8. Fast and easy enquire response system- We provide a one click enquiry response system to help you save time and effort when responding to potential client's enquiries. You can respond to enquiries with a quick "Send Quote" send a reply to a question posed by the prospective renter or submit a  "property unavailable" response.
9. Multiple enquiry methods- We provide the facility for users to submit a short-listed enquiry to a number of owners or a direct enquiry, which is specifically submitted to a single property owner or manager.
10. Printable brochure of your entire listing- users and prospective guests can download a brochure of your entire listing after which they can also share it on social networking sites, send it to prospective renters and holiday makers, or simply print it for future use.
Our aim is to provide owners with a holiday rental website which serves as a professional and highly visible platform from which they can easily and effectively advertise their holiday cottages or other holiday rental properties. All enquiries generated via our website, are sent directly to owners ensuring that they have the maximum flexibility with regards to pricing.
Own your own holiday home in the UK? To find out more about how to feature your own property on www.directholidaycottages.com, contact Sarah or Tracy today.
T. +44 (0)333 2400797                    E. info@directvillasuk.com